About Private Parking Solutions London Ltd
We are your parking solutions

EFFECTIVE.

RELIABLE.
Every day millions of car parks owners suffering of stress of unwanted motorists using the valuable parking spaces. We all share this world, and therefore it is important that we not only drive responsibly but also 'PARK' our vehicles responsibly. If vehicles were simply able to park 'anywhere', then major issues would result which would negatively affect us all in one way or another.
Do you own or manage a car park regularly used by the general public and you are experiencing any unwanted motorists parking in your customer or staff car park? Then contact us and sign up with us. We operate an effective way, to address parking problems.
---

Our Company
Private Parking Solutions London Ltd was formed in 2010 under new management adopt experience of Private Parking Solution Ltd (2006) and London Borough Parking Ltd (1999), bringing many years of experience to our customers and building up a coherent and close company of great renown. Our company is leading parking management and parking control service, enforcement, providing car park management solutions for the whole London area, 24 hours per day, 365 days per year. Alternative times can be arranged. We cover all aspects of parking control and enforcement. Our clients include managing agents, local authorities, housing associations, residents' associations, retailers, offices and churches.
PPS is already prepared for changes in law within schedule 4 of the data protection of freedom act 2012. This will result in the register keeper becoming liable to pay a parking charge if they enable to provide the name and address of the driver. The act also states that parking enforcement company can hold a contract with the driver in respect of parking charges. Due this legislation will end any uncertainty over the rights of parking companies after ruling in upper tax tribunal as this legalization is of a higher legal standing. PPS are members of British Parking Association and comply with their AOS Approved Operator Scheme therefore we are able to take advantage of the Protection of Freedoms act 2012.
Private Parking Solutions (L) Ltd has an excellent track record for enforcing unpaid parking ticket charges via the courts. Our signage clearly states term and conditions of parking in this car park. It also says, "do not park here". The driver cannot claim the charge if they have agreed to pay displayed charges and by parking their vehicle they have accepted the charge. Driver also cannot claim that they didn't see signs if they are available to be seen. We pursuit all outstanding parking charges and regularly take people who didn't pay to the county court so their case can be heard before a district judge give a court order forcing them to pay.
Standard PPS policy is to supply following items free of charge: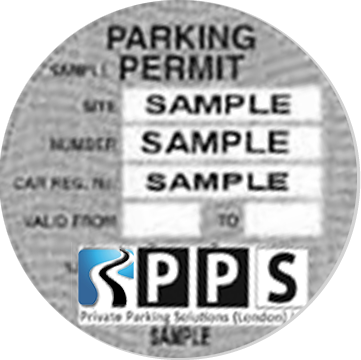 Parking Permits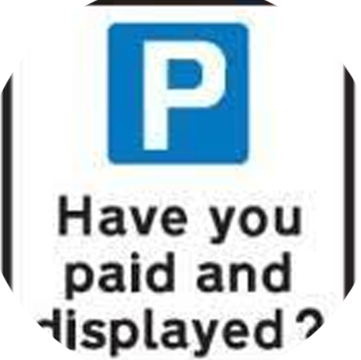 Display Warning Signs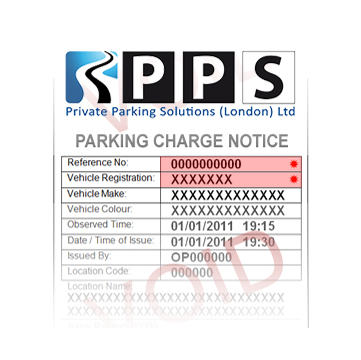 Parking Charge Notice with waterproof wallet